Reiki Treatments & Training
Reiki Nourishes, Supports & Connects You
Take your health into your own hands through the art of Reiki and support yourself and others on your/their healing journey. Reiki is one of the most empowering forms of art and expression you'll ever learn. You'll always have something on hand to support you throughout your life. 
Reiki is simple to learn but it is an amazingly powerful healing technique for calming and re-vitalising your mind, body and soul. Reiki has substantial properties for relieving stress, and pain, as well as increasing your well-being, and for bringing a more distinguished insight into your life. Reiki's exceptional healing and balance properties are and will always be available to you, your friends and family. 
You will learn how to transform your own energy and convert for self-healing and growth. This is a wonderful opportunity to get to know yourself on a higher level and become aware of how your body is continually speaking to you.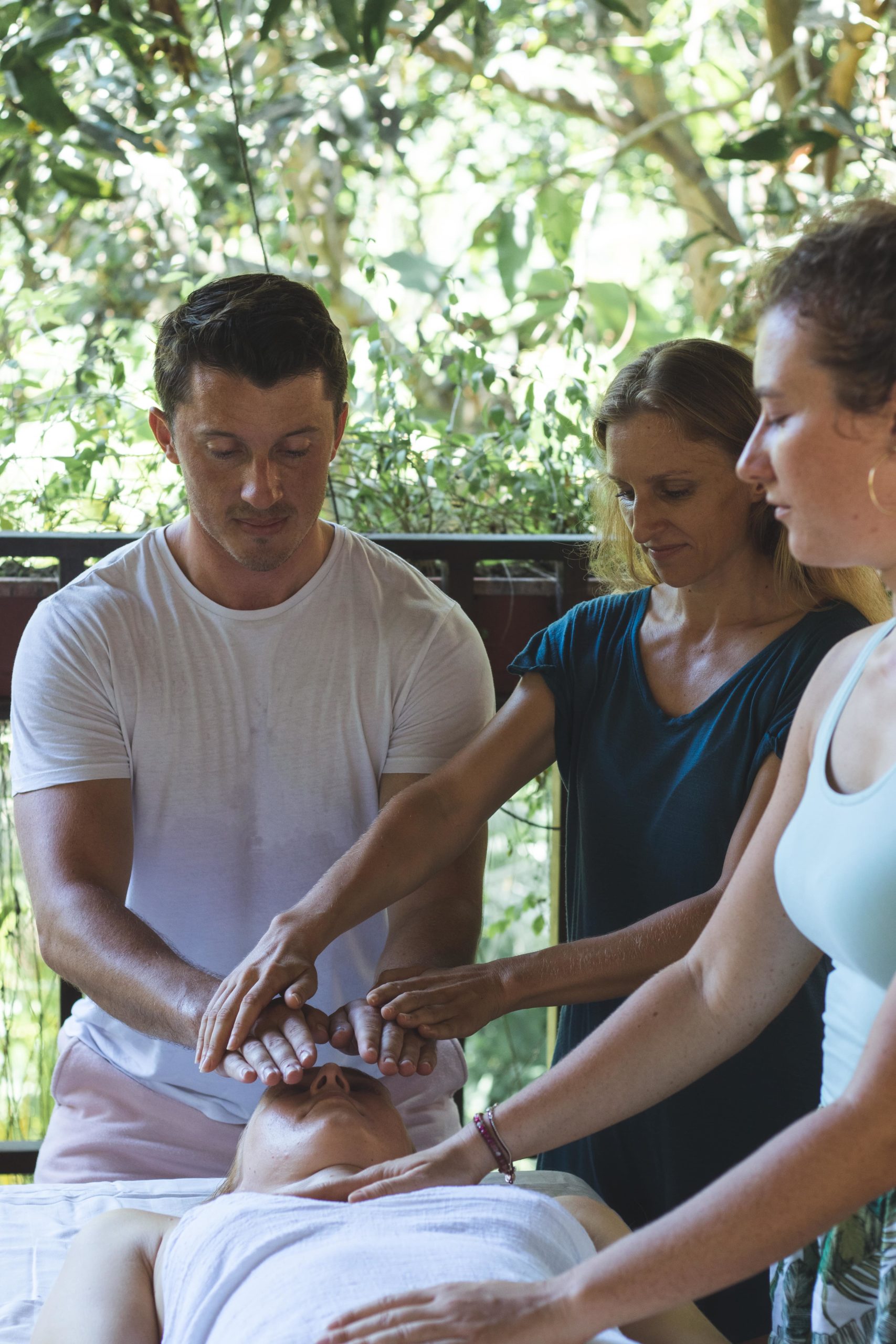 What is a Reiki Treatment?
Reiki (universal energy), is a holistic non-invasive treatment with its origins rooted in Japan.
It promotes deep relaxation and supports healing. A Reiki treatment is administered with a gentle touch and reduces stress, pain, anxiety, and tension while bringing a person's system back into balance on all levels- physical, mental, emotional, and spiritual.
The body's own innate wisdom for healing is stimulated. This treatment feels like a wonderful surge of glowing radiance that flows through and around you.  Reiki works as a complementary treatment and supports any and all conventional medical treatments. 
During a Reiki Treatment – The Reiki practitioner gently places their hands in different positions on or slightly above the body, while the patient, fully clothed, sits in a chair or lies on a bed or massage table. 
As stress, tension and pain are reduced, the body can begin to relax and release the trauma, illness, blockages or imbalances and bring peace to the body, emotions and mind. 
Reiki is appropriate and helpful for people of any age and in any condition – newborns, children, teens, adults, and seniors alike.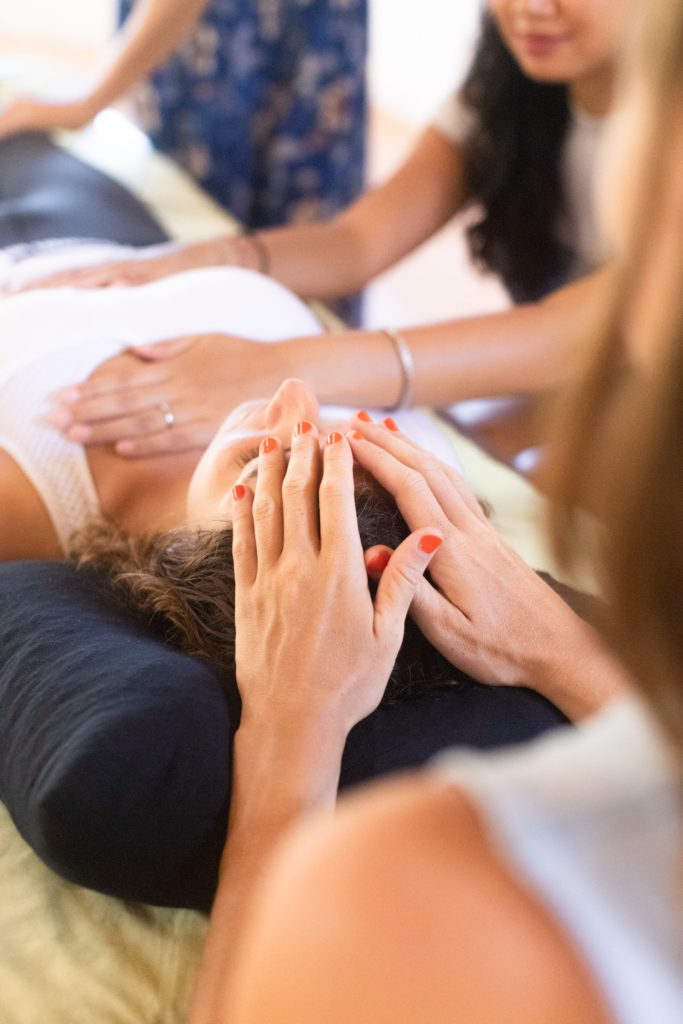 Book a One-on-One
Reiki

Session
Canggu, Bali
Investment: 80€
Book directly or reach out via:
Book a package of 3 One-on-One
Reiki

Sessions
Canggu, Bali
Investment: 220€ 
Book directly or reach out via:
Book a package of 5 One-on-One
Reiki

Sessions
Canggu, Bali
Investment: 350€ 
Book directly or reach out via:
Healing is an art. It takes time. It takes practice. It takes love.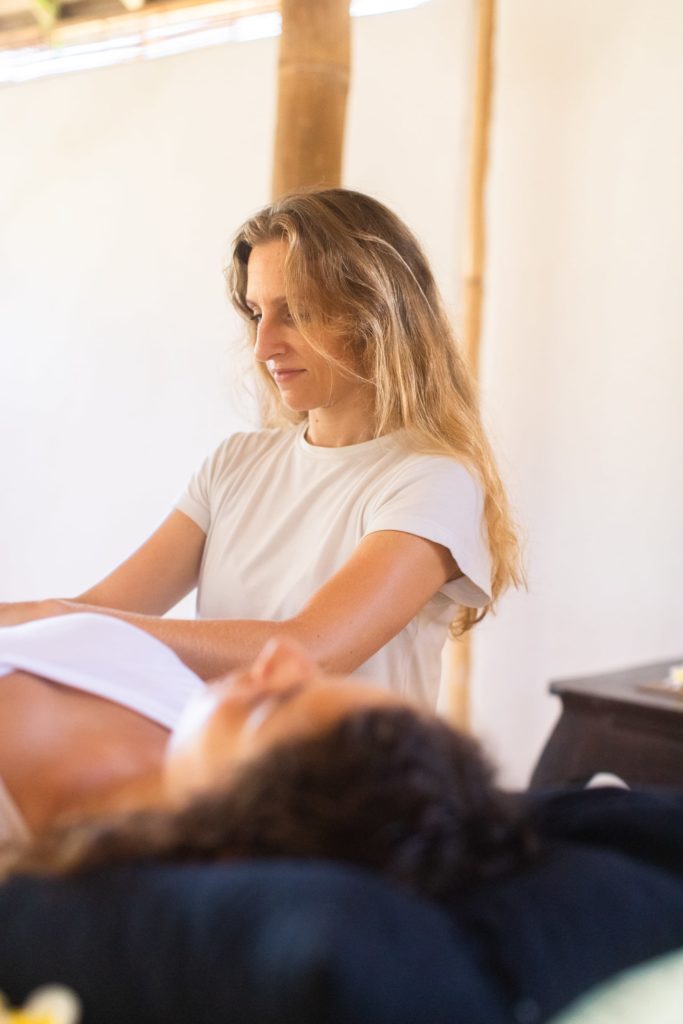 Do I need a Reiki Treatment?
A Reiki Treatment is for you if:
You feel stressed, uncomfortable and/or out of balance

 

You are used to dealing with life in a logical way, but feel a call to explore healing/energy work and explore your creative, intuitive side.

 

Going through a period of transition – career change, a new stage of life, moving location, relationship stress, grieving the loss of a loved one or letting go of an old pattern or behaviour.

 

You are a healer, therapist, nurse or working in any other 'giving' field where it is important to give yourself time to receive and have space for your own growth.

 

You just want to take some time to nourish your body, mind and soul