A Reiki Master Teacher and a Yogateacher with a solid background in Coaching, Meditation and Mindfulness practice.
It was not always like this… I grew up in Germany where I followed the system; did my schooling and worked as a lab assistant for a pharmaceutical company. Deep inside, I knew this was not the right path for me so I slowly started to integrate more holistic healings into my life. I became a naturopath for psychotherapy and a meditation teacher, which was just the beginning of my way into a different life.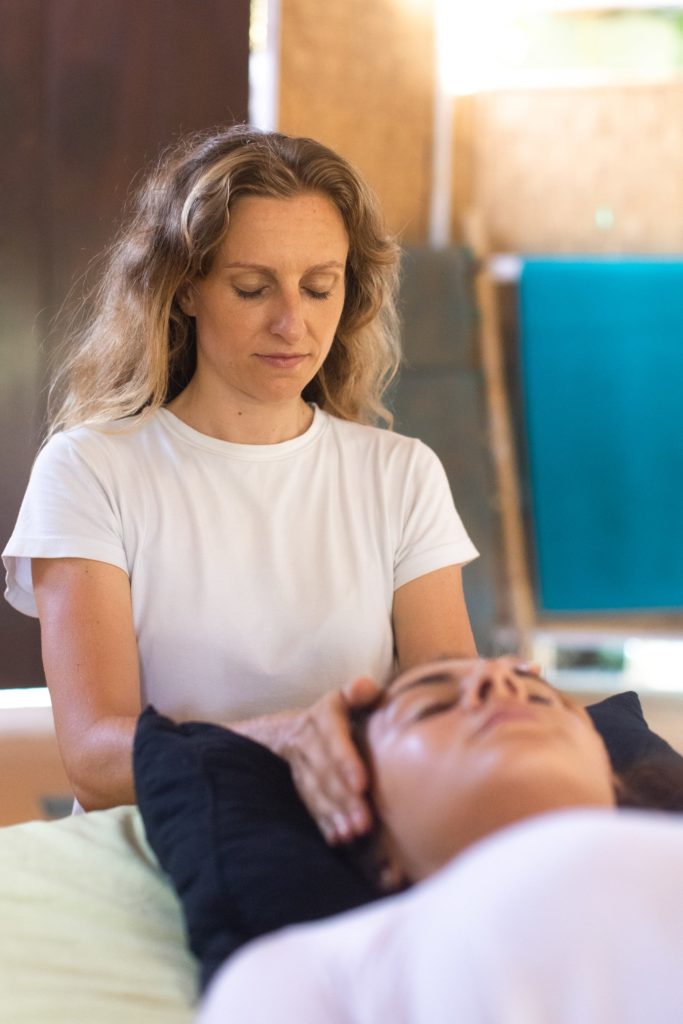 Not that I knew this then, but the calling on leaving my old job and exploring more about myself, was getting so loud that i couldn't ignore it anymore. So I decided to do something i had always wanted to do – travel, explore, see other parts of the world, experience different cultures, and simply see what else was out there… In 2014, i started my journey; traveled around Australia, New Zealand and all the way from Borneo through Indonesia to Papa New Guinea on a sailing yacht… This journey brought me finally to Bali, the place i have now called home since 2015.
Bali has a very special place in my heart. It has a unique energy that i haven't experienced anywhere else. Mama Bali is where you can be yourself and at the same time it challenges you to heal your old wounds and grow stronger every day. There is no hiding. I often describe Bali as a mirror, it shows you where to look, which is not always easy but it gives you what you need to grow and evolve.
Living in Bali changed me, made me stronger and i was able to discover what i want to bring in to the world – love, compassion and healing.
In my early 20's, i was introduced to different forms of personal development, Yoga and Reiki… Which changed my life in so many ways. I always felt that i was different, that I didn't fit in – which was also the time that i started my personal healing journey. I learned lots of different tools on the way, but Reiki was always something that was present since my Reiki attunement 15 years ago.
Reiki, for me, is coming home to myself. And that's why i am so passionate to share this beautiful practice.
With Playgroundsoul, i have created a place where i can work with people who want to reconnect with their inner wisdom and develop a more loving relationship with themselves.

A place to go inward, to heal, reclaim their truth and empower themselves.
Healing is an individual and personal process, so there is no one size fits all approach. As a guide and teacher, i create a safe space where you are able to develop your own self-practice at your own pace and learn how to transform your life. 
Through my 1-1 sessions, Reiki trainings and retreats, i invite you to experience the healing of body, mind & soul.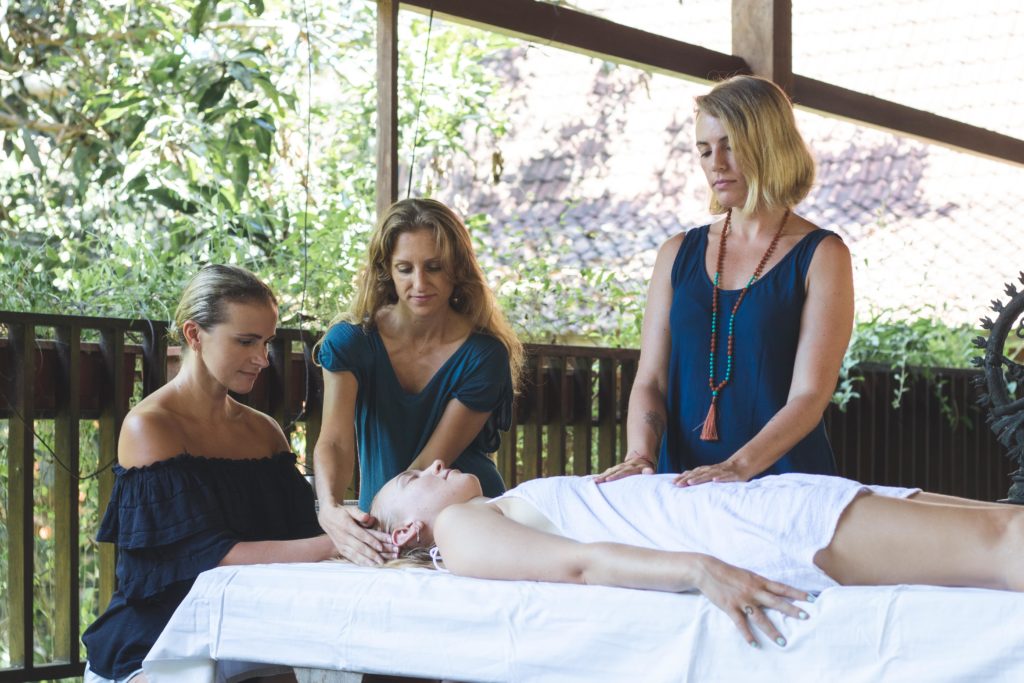 "Change, like healing, takes time."